PlayStation 5 (PS5) Console
Out of stock
Want to be notified when this product is back in stock?
Compare
Description
Product Description
Order for your Sony PlayStation 5 (PS5) console at GetWired Tronics for the best price in Kenya. Fast same day shipping countrywide, you get your order on the same day within Nairobi and next day for the rest of the counties. Enjoy our easy returns and guarantee genuine product warranty.
Overview of the Sony PlayStation 5 (PS5)
The PlayStation 5 was launched in November of 2020 and eagerly awaited by the gaming community to arrive before Chrismas. It was launched with two variants a Disk and Digital version. The PlayStation 5 price in Kenya was more than double at launch the recommended retail price as the demand outstripped the supply.
Get more details from the manufacturer, Sony;
PS5 Specs and Features Summary
CPU: x86-64-AMD Ryzen Zen 8 Cores / 16 Threads at 3.5GHz (variable frequency)
GPU: Ray Tracing Acceleration Up to 2.23 GHz (10.3 TFLOPS)
GPU Architecture: AMD Radeon RDNA 2-based graphics engine
Memory/Interface: 16GB GDDR6/256-bit
Memory Bandwidth: 448GB/s
Internal Storage: Custom 825GB SSD
IO Throughput: 5.5GB/s (Raw), Typical 8-9GB/s (Compressed)
Expandable Storage: NVMe SSD Slot
External Storage: USB HDD Support
Optical Drive (optional): Ultra HD Blu-ray (66G/100G) ~10xCAV; BD-ROM (25G/50G) ~8xCAV; BD-R/RE (25G/50G) ~8x CAV; DVD ~3.2xCLV
PS5 Game Disc: Ultra HD Blu-ray, up to 100GB/disc
Audio: "Tempest" 3D AudioTech
Video Out: HDMI Out port Support of 4K 120Hz TVs, VRR (specified by HDMI ver 2.1)
Dimensions: PS5 – 390mm x 104mm x 260mm (width x height x depth); PS5 Digital Edition – 390mm x 92mm x 260mm (width x height x depth)
Weight: PS5 – 4.5kg; PS5 Digital Edition – 3.9kg
Power: PS5 – 350W; PS5 Digital Edition – 340W
Input / Output: USB Type-A port (Hi-Speed USB); USB Type-A port (Super Speed USB 10Gbps) x2; USB Type-C port (Super Speed USB 10Gbps)
Networking: Ethernet (10BASE-T, 100BASE-TX, 1000BASE-T); IEEE 802.11 a/b/g/n/ac/ax; Bluetooth 5.1
Build
The PlayStation 5 is quite larger than its predecessor the PS4 at 390mm x 104mm x 260mm for the regular and 390mm x 92mm x 260mm for the digital edition. The console weighs in at 4.5kgs and 3.9kgs for the digital edition. It has a futuristic design and kinds of reminds me of an alien spaceship. The side panels are recoverable and can be removed to either clean the console or replacement.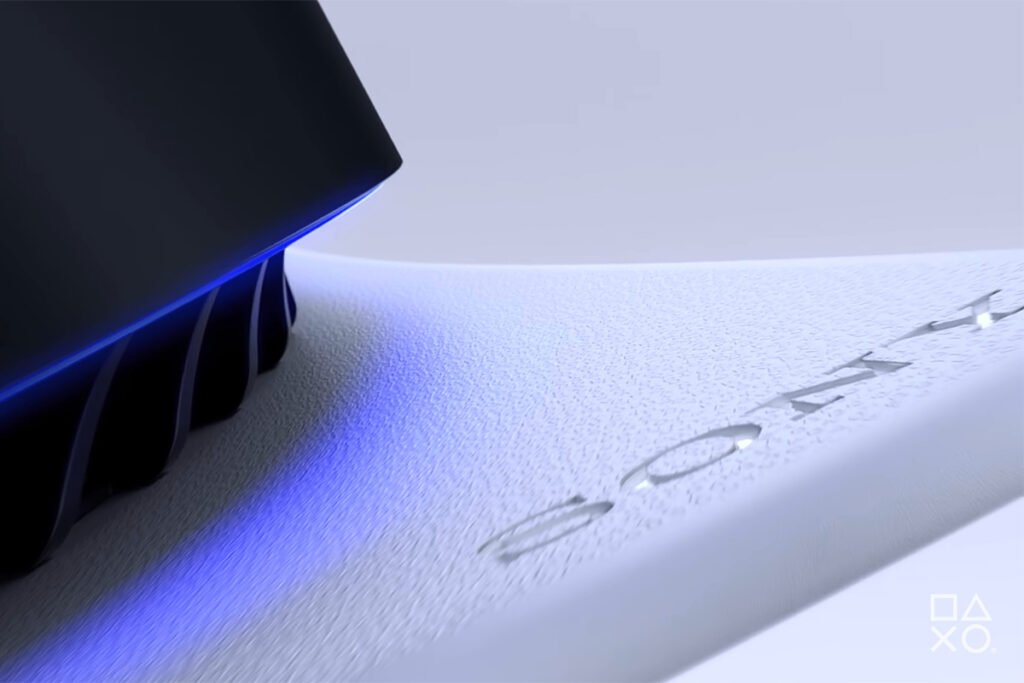 Graphics and Storage Features
The PlayStation 5 PS5 console has improved a lot on the graphics with Ray Tracing with a new level of realism as rays of light are individually simulated, creating true-to-life shadows and reflections in supported games. And with 4K gaming at 120fps and 120Hz support, the graphics are crisp and vivid. The PS5 also has 8K support while using the HDMI 2.1.
The PS5 console comes with the 825GB of lightning-fast SSD storage on NVMe bus slots with near-instant load times for installed games. The memory of the PS5 is 16GB GDDR6 at 256-bit and a memory bandwidth of 448GB/s.
Get the latest PS5 price in Kenya from GetWired Tronics and enjoy stress-free online shopping with delivery to your doorstep.
Specifications
Product Specs
| | |
| --- | --- |
| Brand | |
| Colour | White |
| Model | CFI-1015A |
| Model Year | 2020 |
Related products
You have not viewed any product yet.