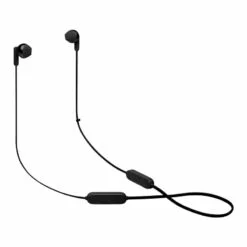 Out of stock

Black

Blue

White
Shop for Headphones at GetWired Tronics
Best headphone prices at GetWired Tronics for fast delivery and guaranteed genuine products. At our store, you will find headphones price in Kenya and be spoilt for choice on the ones that will fit in your daily routine. You will find headphones with MIC, headphones with microphones, wireless headphones, headphones Bluetooth and many more features.
Where to buy headphones in Kenya
Buy the best headphones in Kenya at GetWired Tronics. We have major brands that manufacture great sounding and quality devices that will light up your music world, JBL headphones are just some of the many we stock. Headphones are a pair of small loudspeaker drivers worn on or around the head over a user's ears. They are electroacoustic transducers, which convert an electrical signal to a corresponding sound. They can be plugged into a computer, laptop, smartphone, mp3 player or other device to privately listen to audio without any interference from third parties.